GOLDSTAR is a leading edge engineering, prototyping, and manufacturing services company for organizations who require turnkey solutions.
Premium product development requires technical knowledge, adaptive thinking, predictive vision, and a multi-discipline perspective. BLK Technology embodies this philosphy.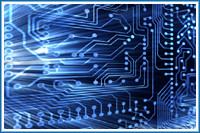 Our universe of capabilities in the development and manufacture of equipment or products spans from engineering analysis, mechanical engineering, electrical and electronic engineering, software engineering to program management, and contract manufacturing.
Clients throughout the spectrum of industry rely on GOLDSTAR to enable their product development in the most cutting edge, efficient, and innovative ways. GOLDSTAR is a premium market leader in the medical, industrial, commercial, and governmental sectors.